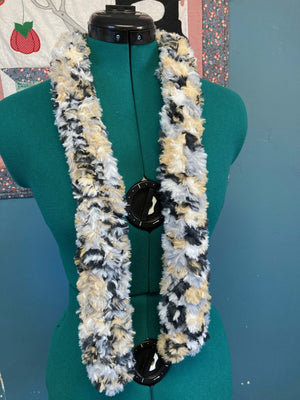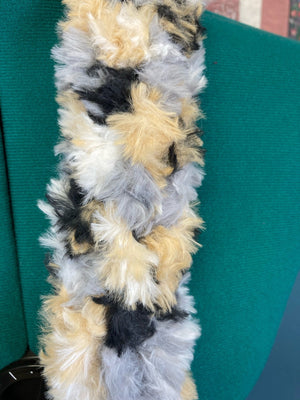 We have 3 in stock.
Lynx Scarf Faux Fur
Lynx Scarf Faux Fur by HeArtbeat by Devi
This Lynx Scarf is made of faux fur and measures approximately  1 and 1/4 yards long.
This super-soft scarf is finger knitted with love and is made in the USA.  Made with super soft black tan and white brown faux fur this scarf begs to be close to the skin.
By purchasing a scarf today you will be inspiring our 11-year-old entrepreneur to chase her dream of becoming an avian vet.
Please choose the one that is perfect for you below.