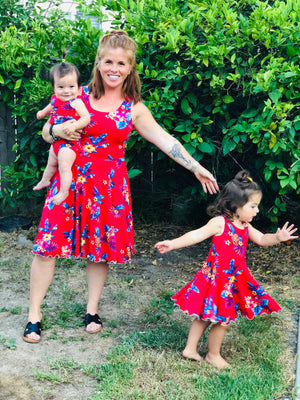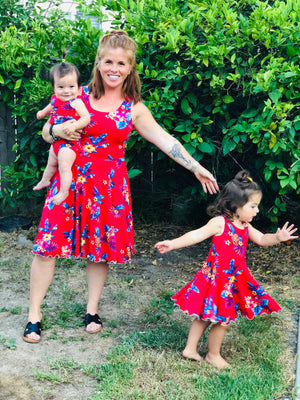 We have 1 in stock.
Kids Twirly Set in Pineapple
Kids Twirly Set in Pineapple
This super fun and comfy twirly dress and bummies set is made in beautiful double brushed polyester fabric, which is very stretchy and super soft, making it sure to please any little one who wears it!
Available in sizes 6 months - 4 years, the top comes in peplum, tunic or skirt lengths and with your choice of s
leeveless or short sleeves.
Please include the size, top length and sleeve length you want in the notes of your order. If you would like a custom-sized outfit made, please email me at jamie@iloveheartbeat.com
Only ONE set is available, so grab it now! 
Dress pattern is the Sahara Play Dress by Bella Sunshine Designs 
Bummies pattern is the Brooklyn Bummies by Peanut Patterns